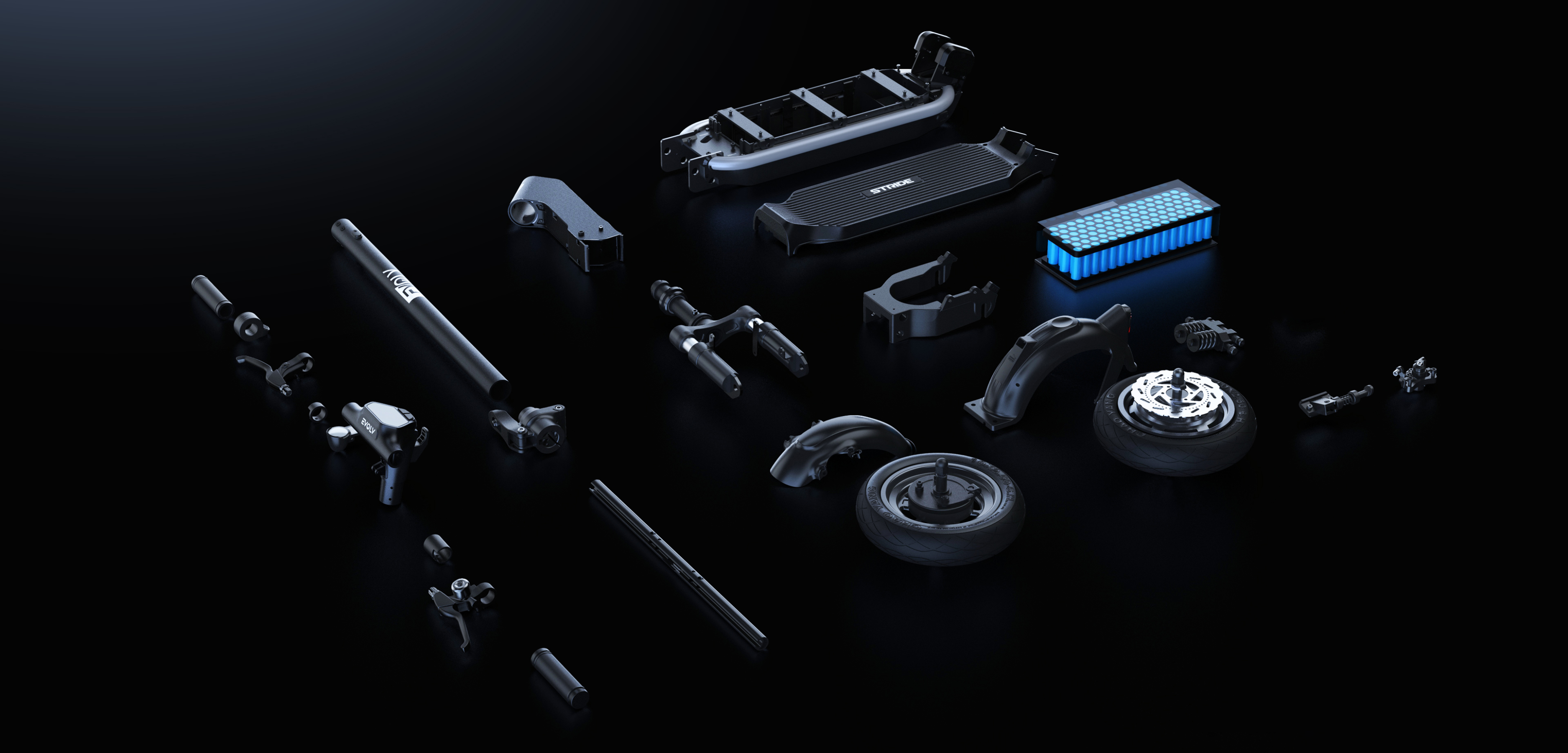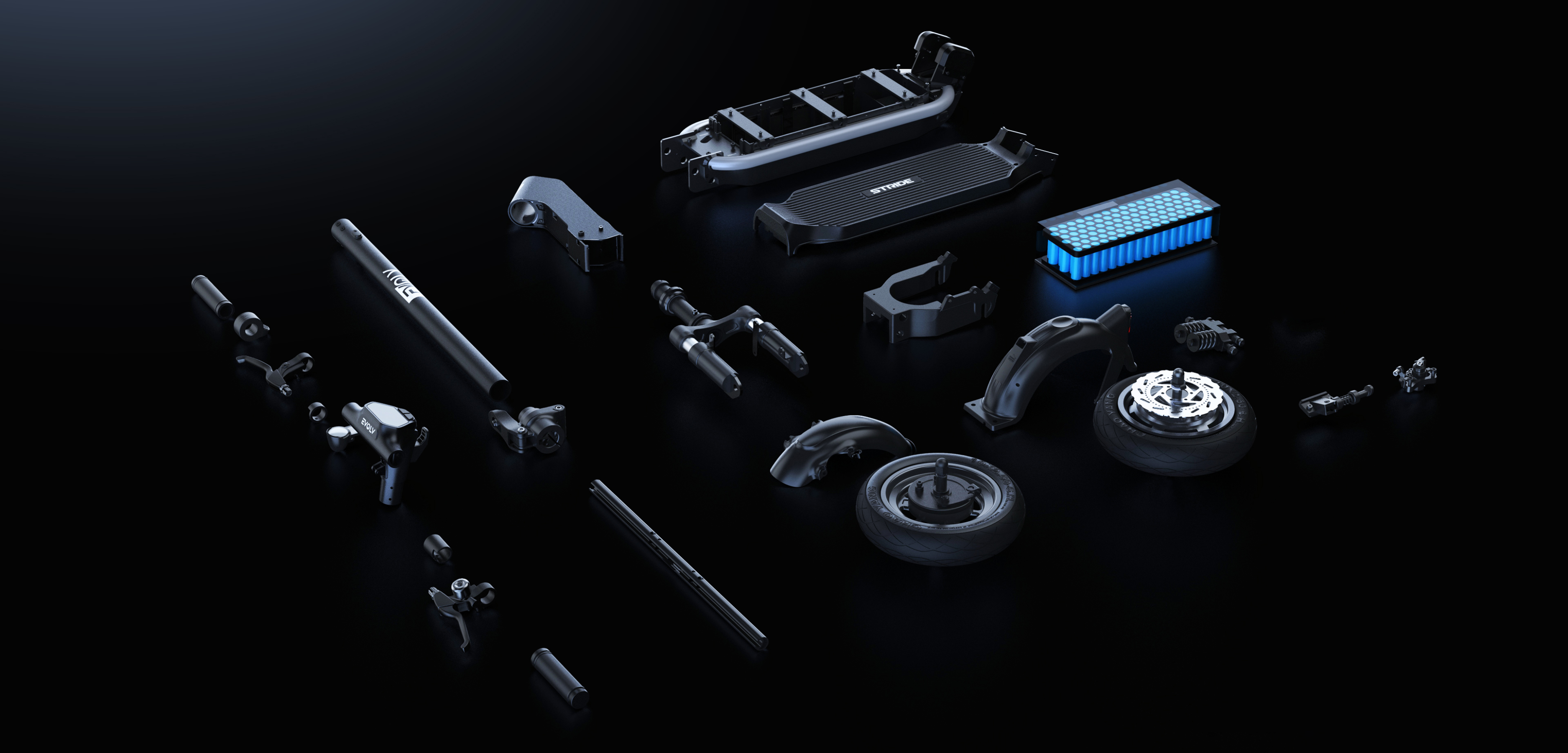 Stay in Sync
Check your power status, speed mode and range. Run a quick diagnosis with the Stride fault scan.
Ride Electric All Day
The Stride boasts a range of up to 65km / 40 mi. and top speed of 35 km/h / 22mph
Puncture Free
10" honey comb style solid tires for a puncture free ride with all the comforts in riding electric and no downside.
There will always be more affordable budget-level scooters out there. But this one goes twice as fast, twice as far, and has three times the power.
My colleague and I have put approximately 200 miles and counting on the Stride, and the build quality has proven sturdy and strong. The overall design is simple but still has some unique touches, such as the chrome framing around the deck.

Perhaps it's the torque that jolts my body as I take off. Or maybe it's the whisper-quiet motor that doesn't seem to attract the eyes of everyone on the road. The Terra just feels like it has the right blend of features at a price that makes it quite a sensible machine.

Since it popped on the market four years ago, Vancouver-based company EVOLV Rides has launched eight e-scooter models and it seems to keep up the good work.

"The new corvette is now a hyper electric scooter! This thing not just looks cool, it's actually quite practical.

The EVOLV Pro-R is built like a tank but performs like a Formula 1 race car!

How long does it take to get my vehicle?

Shipping can take up 5 to 10 business days. Delivery time depends on location.

Due to global supply chain challenges, shipping times could be longer than usual.
All our products are subject to quality control.

Our 12 month warranty provides a guarantee against manufacturer defects.

It does not cover blows, improper use, or other issues that are not attributable to a manufacturer defect.

Extended warranty is not available.

Please check our Limited Warranty Policy.
Can't find what you're looking for? Contact us here.